Department of Anthropology
icon

Equity, Diversity a
nd Inclusion
Support Students Today
Donations help support scholarships and fellowships for deserving anthropology students and make possible guest lectures by leaders in the field.
Prefer to give by phone?
Call us at 801-587-9310
For personal assistance with giving options, please contact giving@csbs.utah.edu
Undergraduate Programs
---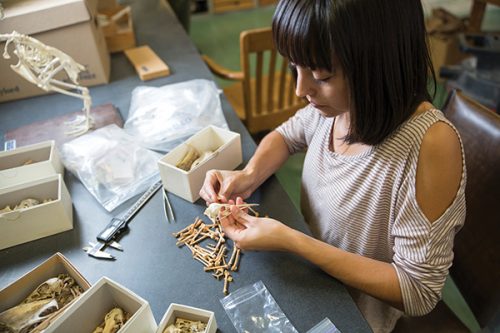 Anthropology Major
Anthropology is the comparative, evolutionary and historical study of human, and nonhuman primates.
Anthropology Minor
Because we study all aspects of humans, anthropology is holistic and inter-disciplinary and anthropologists work hand-in-hand with other sciences such as biology, physiology, sociology and psychology—just to name a few.
Integrative Human Biology Minor (IHB)
Engage in research in human form and function, human evolution and biological variation, human behavior, and the roles humans play in local and global ecosystems. Students will acquire the broad but rigorous background they will need as professionals in the 21st-century health sciences and many other fields that engage directly with aspects of human adaptation and welfare.
Have a question about anthropology? Ready to declare?
Upcoming Events
October Colloquium
Thure Cerling, Ph.D.
Distinguished Professor, Department of Geology & Geophysics

Univesity of Utah

thursday, October 5, 2023 @ 2:15 pm
"50 years of progress in understanding environments of evolution in Africa"
rsvp for the zoom link here
50 years of progress in understanding environments of evolution in Africa
Abstract:
In this talk I will discuss the progress in understanding the physical context of the environment during the last 5 million years of human evolution in Africa. This will focus on the Turkana Basin in East Africa where I have been working for the past 50+ years. In this talk I will discuss, ideas, people, methodologies of the past, and look to the future.