Department of Anthropology
icon

Equity, Diversity a
nd Inclusion
Donate to Anthropology Students
With the help of alumni, donors and friends of Anthropology, we provide scholarships to reward meritorious students and assist those who face financial burdens in funding their education.
Undergraduate Programs
---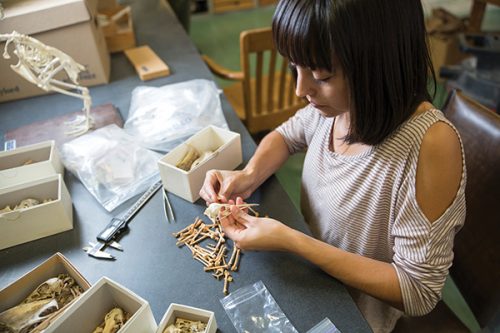 Anthropology Major
Anthropology is the study of human beings; their cultures, biology, behaviors, and their changes through time (evolution).
Anthropology Minor
Because we study all aspects of humans, anthropology is holistic and inter-disciplinary and anthropologists work hand-in-hand with other sciences such as biology, physiology, sociology and psychology—just to name a few.
Integrative Human Biology Minor (IHB)
Engage in research in human form and function, human evolution and biological variation, human behavior, and the roles humans play in local and global ecosystems. Students will acquire the broad but rigorous background they will need as professionals in the 21st-century health sciences and many other fields that engage directly with aspects of human adaptation and welfare.
Have a question about anthropology? Ready to declare?