What is Anthropology?
Anthropology is the comparative evolutionary, historical, and modern study of humankind. At the University of Utah, this broad field is divided into four subfields: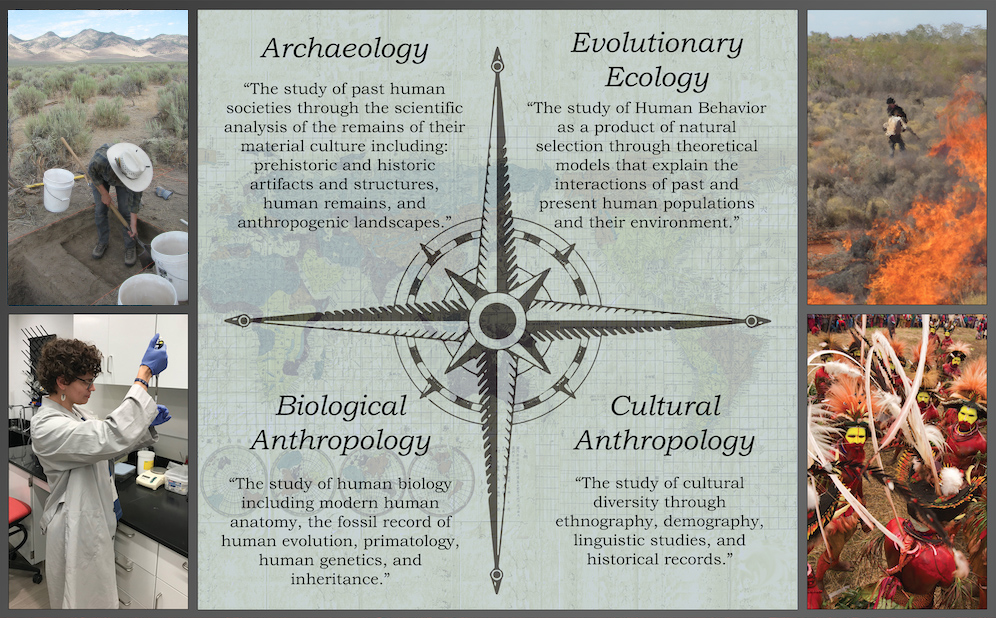 Our department takes a theoretically driven, empirical approach to this study, and specializes in archaeology, genetics, behavioral ecology, demography, hunter gatherers, and evolutionary approaches to human and primate behavior. Our faculty performs research that crosses disciplinary and sub-disciplinary lines. We encourage our students to do the same and become a part of the Anthropology research community.